White Damask Tablecloths in boil-proof quality
Damask tablecloths are especially appreciated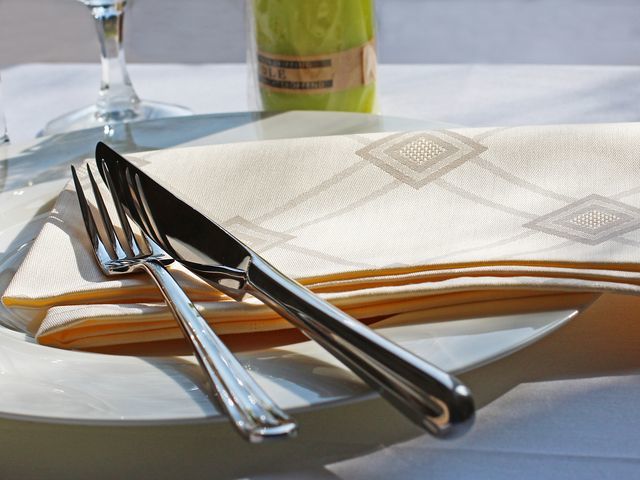 for their positive properties: washable up to 95°C and made of pure 100 percent cotton, damask tablecloths are extremely popular. The white damask table linen looks very noble and gives every banquet style and class. When selecting your damask tablecloth, pay attention to the sizes of damask tablecloths specified in our tablecloth shop LIBUSCH®. We are specialized in large modern damask tablecloths, special sizes, excess lengths, including damask tablecloth lengths of 230 cm, 240 cm, 250 cm, 280 cm, 340 up to 380 cm in XXL length. We also have a wide range of damask tablecloths in round, including around 130cm, around 160cm, around 180cm and even around 200cm, and we also offer tablecloths in oval. All damask tablecloths are high-quality, hard-wearing tablecloths.
Damask tablecloths: The size matters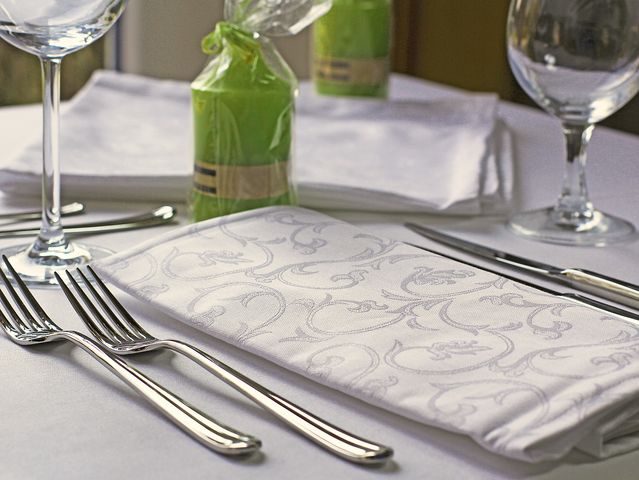 All damask tablelinen from the tablecloth shop LIBUSCH are, when you receive them, slightly larger than indicated. This is intended! Since damask tablecloths shrink after washing, they only have the specified size after a few (boiled) washes, as you will find in our article information in the Damask tablecloths category. This generous measure is thus owed to the shrinking, which is always stronger in length than in width. We are also happy to add a few centimeters to the calculated size, as damask tablecloths should be more generous than too short to cover a festive table. There is hardly anything worse than a tablecloth that is too small. The food can be so noble there, if the damask table linen does not fit, the effect is simply gone and rather negative. Damask tablecloths should fit generously on the table, but also damask tablecloths should not hang on the lap.
We have compiled an overview of tablecloth sizes and tabletop dimensions for you. If you have any questions, please do not hesitate to contact us. We will be happy to help you calculate the optimum damask tablecloth size. Here you will find our contact form. You are also welcome to contact us by telephone. We are happy to answer your questions about our damask tablecloths.
Damask-Tablecloths: essential characteristics
| Damask charakteristics | Design / Performance |
| --- | --- |
| Damask material: | 100% cotton, combed, mercerized |
| Damask pattern: | Leila, Fina, Sila, Milara |
| Damast weight: | 200g/m² |
| Combination possibilities: | Damask napkins (compatible) |
| Care: | boilproof and chlorine-resistant 95°C |
| Manufecture: | Hemmed all around, if not otherwise stated |
| Size: | Sizes after washing, this means contraction of the cloths is calculated |
Which damask tablecloth is right for me?
Damask patterns of our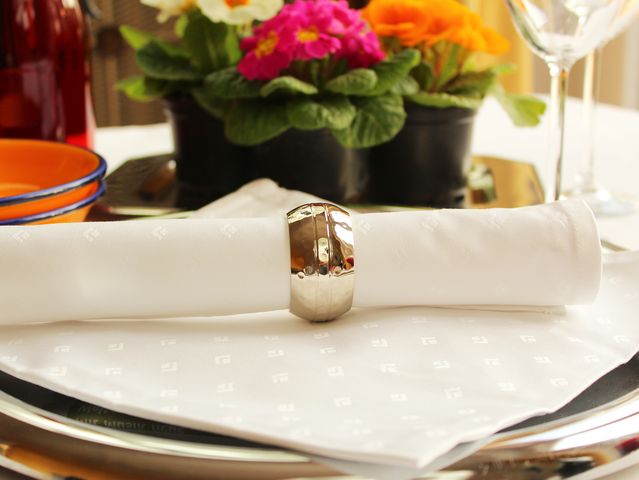 damask tablecloths are varied. As a customer, you are spoilt for choice. Unfortunately, we cannot take the decision which damask pattern is most suitable for which occasion or which person. Experience has shown, however, that the subtle pattern of our damask tablecloth "Leila"; always goes down well, regardless of the occasion. The damask tablecloth Leila looks very unobtrusive and apart, the damask pattern is very restrained and can be combined well with any kind of tableware and tablecloth decoration. For an older audience, our classic damask tablecloth "Fina" is certainly a good choice. Proven old and stylishly balanced, the Fina damask tablecloth is suitable for all types of furnishings and decorations. The damask tablecloth "Sila", woven exclusively for LIBUSCH®, is our tip among young people who want to realize level and atmosphere. The damask tablecloth Sila radiates special damask elegance with its curved damask pattern. For all damask tablecloths, we also offer the matching damask napkins. You can find them here. In addition, we also offer some damask tablecloths in "round", such as the damask tablecloth Leila in 180cm round or 200cm round.