No results were found for the filter!
Tablecloths non-iron, easy-care with stain protection - a comprehensive assortment
Both the Atlanta tablecloth and our Malta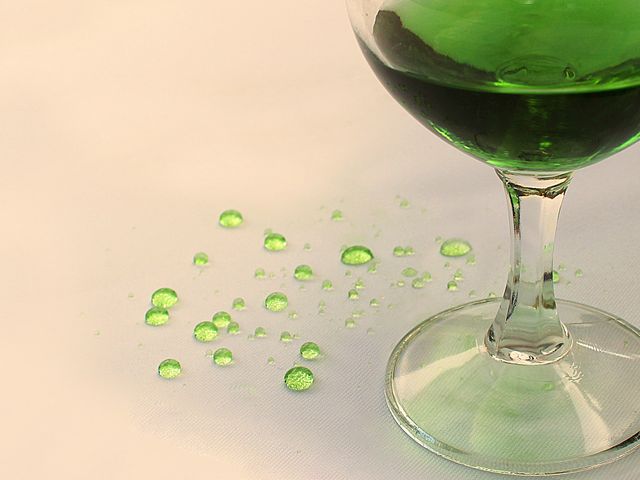 tablecloth series are manufactured to the highest quality standards. Made of high-quality polyester with a lotus effect, they represent a completely new generation of tablecloths, specially adapted to the needs of modern households. Uncomplicated to maintain, the non-iron, white tablecloths can be washed in the gentle cycle, dry very quickly and are then ready for use again in no time. They create a great feel-good atmosphere in every living room. Non-iron, white tablecloths make everyday life easier because they are both easy to clean and hard-wearing. They also look festive and elegant.
Dirt-repellent tablecloths, non-iron
Our non-iron tablecloths are particularly resistant to dirt and stains. They are stain-resistant (lotus effect). The polyester fiber fabrics of the non-iron tablecloths really repel dirt and stains. Many liquids that get onto the tablecloths also roll off and can simply be dabbed with a small sponge - residues are often no longer visible. The liquids do not even penetrate the fibers, they are repelled by them. This is called a tablecloth stain protector or the lotus effect. This will save you one or two washes of the tablecloths. Non-iron and stain-resistant white table linen is therefore not only practical, it also saves time and energy.
What materials are non-iron tablecloths made of and how do I clean them?
Our non-iron tablecloths with lotus effect are made of 100% polyester. However, they can hardly be distinguished optically from cotton tablecloths and also feel almost like cotton due to their non-slip materiality.
The cleaning of the white tablecloths is extremely uncomplicated: The non-iron tablecloths are washed in the washing machine at 60°C with mild detergent. We advise you to choose the gentle wash programme. Once the laundry has passed through, remove the tablecloths from the drum and gently pull them into shape. You can then hang the tablecloth straight on the leash. This results in a central break that later provides orientation when the table is being laid. At the same time, isolated creases disappear, while the tablecloth dries very quickly. The non-iron tablecloth can be put back on the table within a very short time.
Which tablecloth sizes can I get that are non-iron, dirt-repellent and easy-care?
During the manufacture of our non-iron and stain-resistant tablecloths, we took great care to be able to offer as many tablecloth sizes as possible. We have added a series of non-iron and stain-resistant tablecloths in width 130cm (Atlanta) and a series in width 140cm (Malta) to our range. In both series, you can choose smaller tablecloths with a length from 230cm up to a length of 340cm. In this way, we again cover this segment with white XXL tablecloths in oversize or special sizes without ironing and easy-care with stain protection through the lotus effect.
| Characteristics | non-iron tablecloth: Series Atlanta | non-iron tablecloth: Series Malta |
| --- | --- | --- |
| Size: | 130x230cm, 130x260cm, 130x280cm, 130x300cm, 130x320cm, 130x340cm | 140x230cm, 140x260cm, 140x280cm, 140x300cm, 140x320cm, 140x340cm |
| Colour: | white, without pattern | white, with dots |
| Material: | 100% Polyester | 100% Polyester |
| Properties: | nearly non-iron, mit Lotus-Effekt, schmutzabweisend, pflegeleicht, mit Fleckschutz | easy-care & stain release finish and very hard-wearing, nearly non-iron, with Lotus-Effect |
| Care: | washing up to 40°C | washing up to 40°C |
As an alternative to our non-iron tablecloths we recommend white tablecloths out of pure cotton.