No results were found for the filter!
Table topper and deck napkins in 80x80, 90x90, 100x100
Table topper radiate special elegance on every table (and also on every tablecloth). You can choose between table topper in 80x80cm, table topper in 90x90cm and table topper in 100x100cm. The size of a table topper depends on the size of the table or the tablecloth which is under it. A table topper should overhang the edge of the table by approx. 10-15cm. A table topper, also known as a deck napkin or napperon, protects the table and the blanket.
How do I take care of my table topper?
Especially our white middle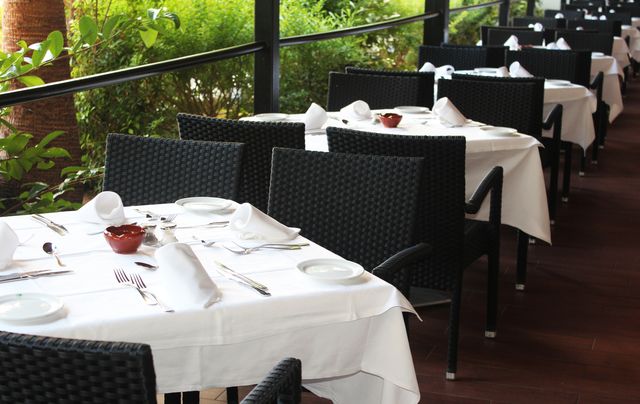 covers made of pure full twist cotton are very easy to care for. They are boil-proof and can even be treated with chlorine when heavily soiled. A big advantage of our middle covers is that they can also be ironed by hand - in contrast to the large tablecloths - and do not necessarily have to be mangled. Middle ceilings from 80x80cm to 100x100cm are always quickly ready for use again.
How are middle ceilings laid?
Middle ceilings are usually placed diagonally on the table. With round tables, you should make sure that the corners of the centre slabs are really at the same distance from the edge of the table. With lounge tables or beer tent sets, it is sometimes also possible to place the central ceiling parallel to the table. Deck napkins and Napperons are here also welcome documents for a special decoration - there are no limits to your imagination.
| Table toppers, table cover blankets | Features |
| --- | --- |
| Material: | 100% Cotton |
| Design: | white uni without pattern, with satin band |
| Colour: | white, champagne, without pattern, with damask pttern |
| Weight: | 200gr/m², 210gr/m² |
| Size: | 80x80cm, 90x90cm, 100x100cm |
| Confection: | 2 sides hemmed all around and 2 sides woven edges; hemmed all around |
Matching tablecloths to the table topper, you can find in the category white tablecloths and white tablecloths with atlas edge / satin band.