No results were found for the filter!
Table Runners and Placemats in white
Some tables are so beautiful they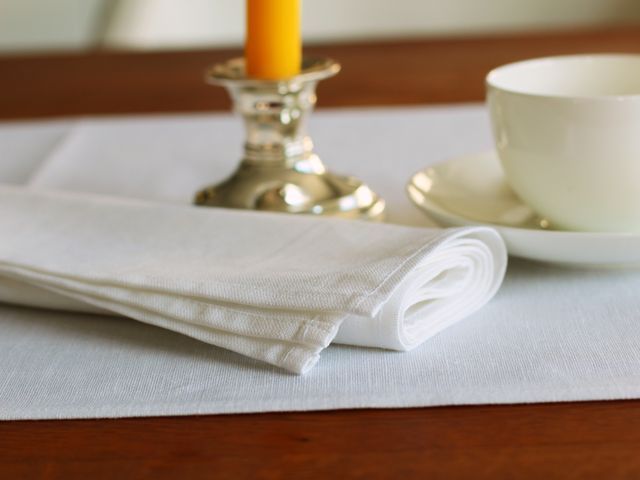 deserve to be displayed. In this case, white or striped table runners are ideal, which do not completely cover the table, but can conjure up a homely flair. Especially wooden tables look very stylish with exclusive linen table runners. In this category we offer you high-quality half-linen table runners in white, which let your table come to the fore and at the same time are a real eye-catcher at a banquet. Hardly any other fabric feels as good as linen. Our linen table runners match a natural interior in a modern, bright living style, they radiate elegance and class even on festive occasions. We recommend matching old-white linen napkins with mitred corner or hemstitch to our old-white linen table runners. Everything that nature has to offer is suitable as table decoration, from fruits and leaves to clay vases and wooden beads. The perfect harmony between the natural linen fabric and a natural decoration is simply enchanting.
Table Runners: Linen Table Runner / Cotton Table Runner
Linen table runners and table runners made of pure cotton are among the most beautiful table linen table runners, especially because of their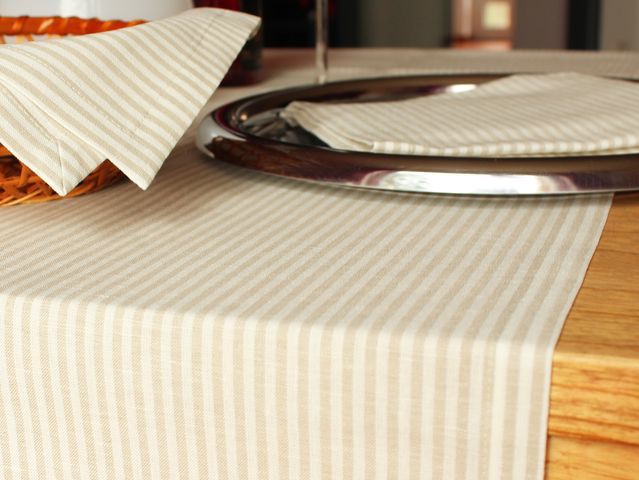 natural materials. We have different sizes in our assortment. You can choose between table runners in 40x140cm or 50x140cm. These table runners should be placed across the table. However, it is also possible to lay linen table runners lengthwise on the table. Longer table runners can also be used here: We have the table runner dimensions 50x170 cm with different versions and qualities of table runners available for you.
Table runner for a chic ambience
Table runners always conjure up cosiness and a special ambience in a room, whether at a family celebration at home on the dining table or in public space. Particularly popular are white table runners or striped table runners that also bring some colour into play. And the handling of table runners is particularly easy. Table runners are very hard-wearing, can be washed quickly and are already on the table again. They protect against small soiling and can also be used as a base for decorative items or special accessories. A table runner always becomes an eye-catcher when everything is perfectly arranged tone-in-tone.
Placemats as a greatful alternative to table runners
If you don't want to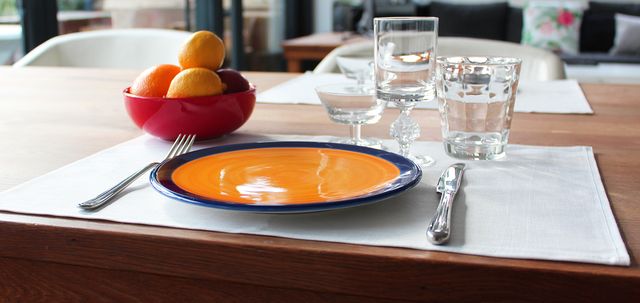 put a table runner on the table, you can also use a placemat. In the size 35x50cm each guest will have his "place"; covered separately - namely with a chic place mat. Placemats have the advantage that the table is protected from soiling and damage - if something falls off while eating. Placemats can also be washed quickly in the laundry and are easier to iron than large tablecloths. With placemats it is simply easier to vary: here even unusual colours can set beautiful accents as placemats. At the same time, you can still accentuate your table with placemats: Many tables, especially wooden tables, are so beautiful that you have to show them off! A placemat is really not a restriction here, but emphasizes the beauty of a large, solid table.